PrincessRL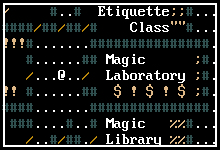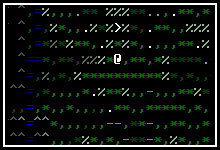 Welcome to Princess School, girls! You'll all be here for one year and we'll be teaching you all to become perfect princesses to make your Daddys proud. I expect you to work hard and act like a princess at all times!
PrincessRL is a roguelike inspired by the Princess Maker series of games. Will you be able to take your Princess safely and successfully from Princess school, learn the skills required to be a proper lady, and maybe, just maybe find a Prince?
Features
7 dungeons and a wilderness
10 combat manoeuvres integrated into movement
9 spells
1+ ally / pet system
31 monster types
20 different endings
History
PrincessRL was my entry in the 7-day Roguelike Contest 2010 where it scored 2.61 / 3 in the 2010 7DRL Challenge Evaluation Process. Starting from a slightly upgraded DDRogue engine, the game was written within 7 days.
Download
v1.04 - released 03/04/10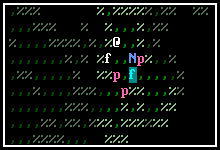 Download (Win32) [requires .net]
Download (linux 32-bit) [requires mono, libsdl1.2]
There is a very rare save-game crash in this version. If you do save, please do so when you're not being attacked and are not in the middle of a combat move. Saving in town or the wilderness is always safe. The bug is fixed in the latest development version (as yet unreleased!)
Source
See the GPL-licensed source on github
Links